---
Biography of Noah DeMaria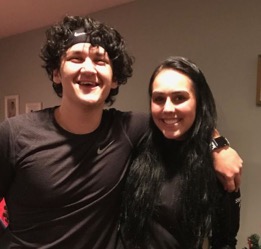 ---
Outline
Personal Information
Education
Major
All my travels
Why I'm taking this class
---
Personal Information
I was born in Omaha, NE, and also grew up here. I have on brother and a dog named Django. I work at Nike and love shoes much more than the average person.
Education
I went to high school here in Omaha at Millard West and graduated in 2015. I am currently in my fourth year studying at UNO and plan to graduate in May.
Major
My major is General Science. I am also in the Pre-Physical Therapy Program and am trying to attend PT School somewhere in the Midwest once I graduate.
All my travels
My main travels have been to Virginia every year because I have family that lives there. My other travels have included Colorado, Canada, DC, Kansas City, Chicago, Orlando, Miami, Eugene, Portland, and other various places in the Midwest.
Why I'm taking this class
I decided to take this class because I think it would be interesting and have the ability to help me later in life. It doesn't seem like a class I would take and forget about right away.
Assigned videos
As of now I have not watched the videos yet, but plan to on Netflix or using the links provided.
---
I agree to post all assignments for this course on the web for the professor and other students to view.

Submitted by Noah DeMaria on January 23, 2019.